Free Off-Site Test Drive & Home Delivery  Now Available at  Land Rover Monterey

---
To successfully be in the vehicle business, you must first understand what it means to be driver--to explore the market in search of a desirable ride, to budget accordingly, to schedule maintenance and rectify untimely repairs; buying, owning and caring for a vehicle is by no means easy but it can be easier with a team that genuinely understands what it's like to be in your shoes: Land Rover Monterey.
Like the brands and models represented in our showroom, we are devoted to presenting quality services in every sense of the word. Placing your needs first, we ensure you get equipped with a desirable ride, satisfying services and overall painless car buying and ownership processes. In an effort to prove our ongoing commitment to our drivers, we are always envisioning new, unique ways to simplify your life. One way we pledge to do so is by having you forgo the stress-inducing, time-consuming process of shopping around a showroom and going over mountains of paperwork; instead, we will bring your desired vehicle straight to your door.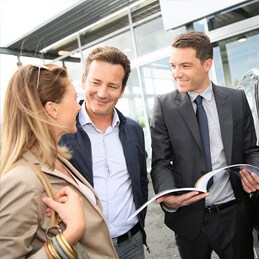 Skip the Dealership Stress

Let's be honest: the hours spent working out logistics is often the least enjoyable aspect of the car buying process. All you want is to get behind the wheel as fast and trouble-free as possible. Don't waste your Saturday waiting in lines or pushing through thick showroom traffic, and instead, stay at home, watch some tv and have our experts do all the legwork. Our experts are fully prepared to get you situated with your dream ride without surrendering your time or strong financial standing.  Simply find your desired Land Rover Range Rover or Land Rover LR4, and then we will bring your new Land Rover model to you.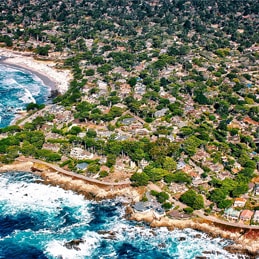 We Will Come to You

Shop around for your desired ride online, and then let us know what strikes your fancy. We will then, so long as you live 30 miles from our
1711 Del Monte Blvd
location in
Seaside, CA
, bring the vehicle straight to your door. Take it for a test drive around the block, show your friends, get your family's opinion and then when you are ready to begin signing off on all the paperwork, our experts are prepared to hand you a solid
Land Rover loan or lease
solution--one that fits comfortably within your budget--as well as all the paperwork to make it yours.
Contact Us